Afra Bianchin Scarpa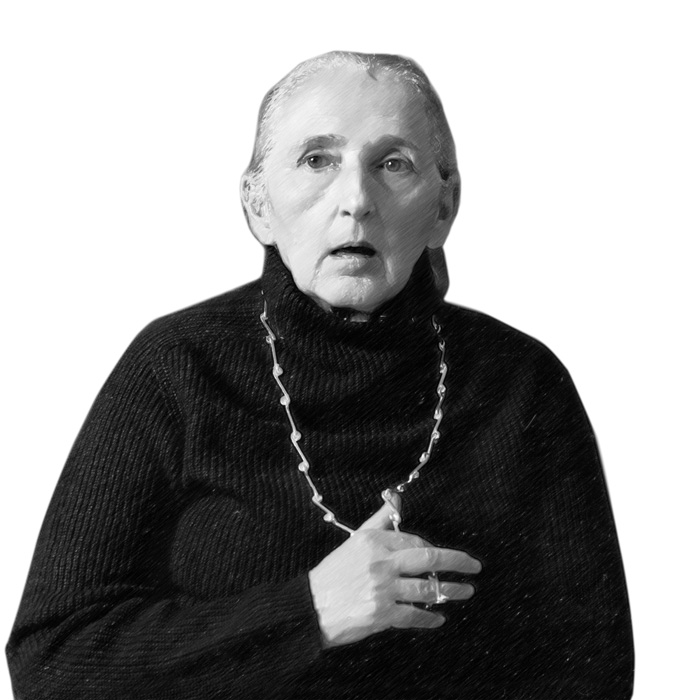 Afra Bianchin Scarpa architect and designer, she graduated in 1969 from the University of Venice. Her activity has been tied to that of Tobia Scarpa since 1957 when they designed glass objects in Murano for Venini. She signs every design with Tobia Scarpa, representing a constant reference for the design world.
Some of their noteworthy designs have been for: B&B Italia (Coronado), Cassina (Soriana), Flos (Papillona), Gavina now Knoll International, Max Alto, Meritalia (Libertà), Molteni, San Lorenzo, Uniform… They have received many acknowledgements as designers: Compasso d'Oro ADI 1970; Compasso d'Oro Honourable Mention ADI 1979, Resources Council Inc. 1981; Neocom Merit Award, Chicago, 1982; Primer, Premio Nacional De Diseño Otorgado 1987; Auszeichnung für hohe Design Qualität 1992; I.F. Industrie Forum Design Hannover 1992. Some of their works are to be found in the most important museums of the world.
Thanks to the synergy with Afra and Tobia Scarpa, San Lorenzo elaborates an innovative technology which will merge in the 1999 collection "Cooking in Pure Silver".
photo: Yoshie Nishikawa