Gillo Dorfles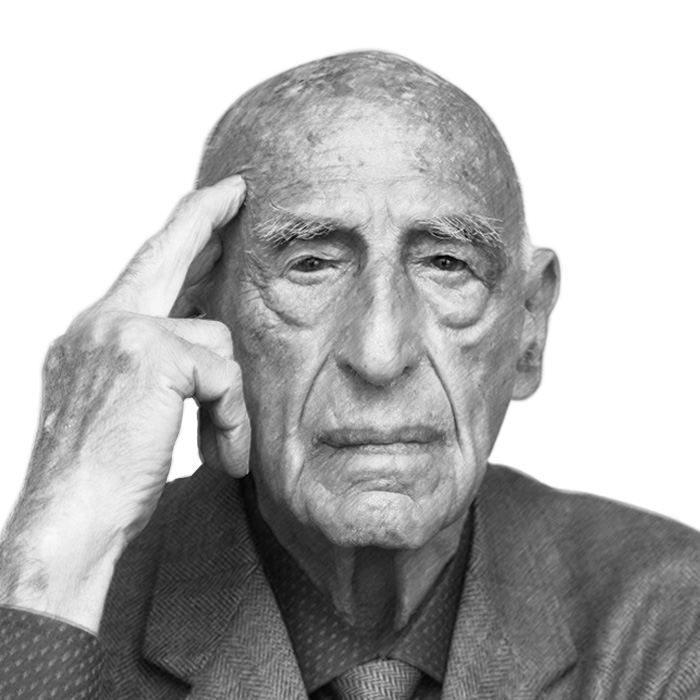 Gillo Dorfles was born in 1910 in Trieste, where he lived for all his youth and spent a good part of his life. Art critic, painter and great philosopher with large depth of mind and knowledge, once aesthetics professor in Trieste and Milano universities and visiting professor in U.S.A., is nowadays one of the most important personages of European culture.
In 1948 he was one of the founders, as a painter, of MAC (Movimento per l'Arte Concreta). His contribution to development of Italian aesthetics of post-war period was remarkable, beginning from the " Discorso tecnico delle arti" (Nistri-Lischi,1952), following up, among the others, "Il divenire delle arti" (Einaudi, 1959) and "Nuovi riti , nuovi miti", (Einaudi, 1965), "Le oscillazioni del gusto" (new edition Skira, 2004), "Artificio e natura" (new edition Skira, 2005), "La (nuova) moda della moda" (new edition Costa & Nolan, 2007) and his most famous work: "Il kitsch. Antologia del cattivo gusto" (Mazzotta, 1967), translated into seven European languages.
Not only art critic, student of customs' phenomena and essayist, but also an artist of great worth. In 2001 he was a protagonist of an important anthological exhibition at PAC (Padiglione di Arte Contemporanea) in Milano, which was very successful.
In 2009 he realized for San Lorenzo a collection of 7 brooches-pendentif.